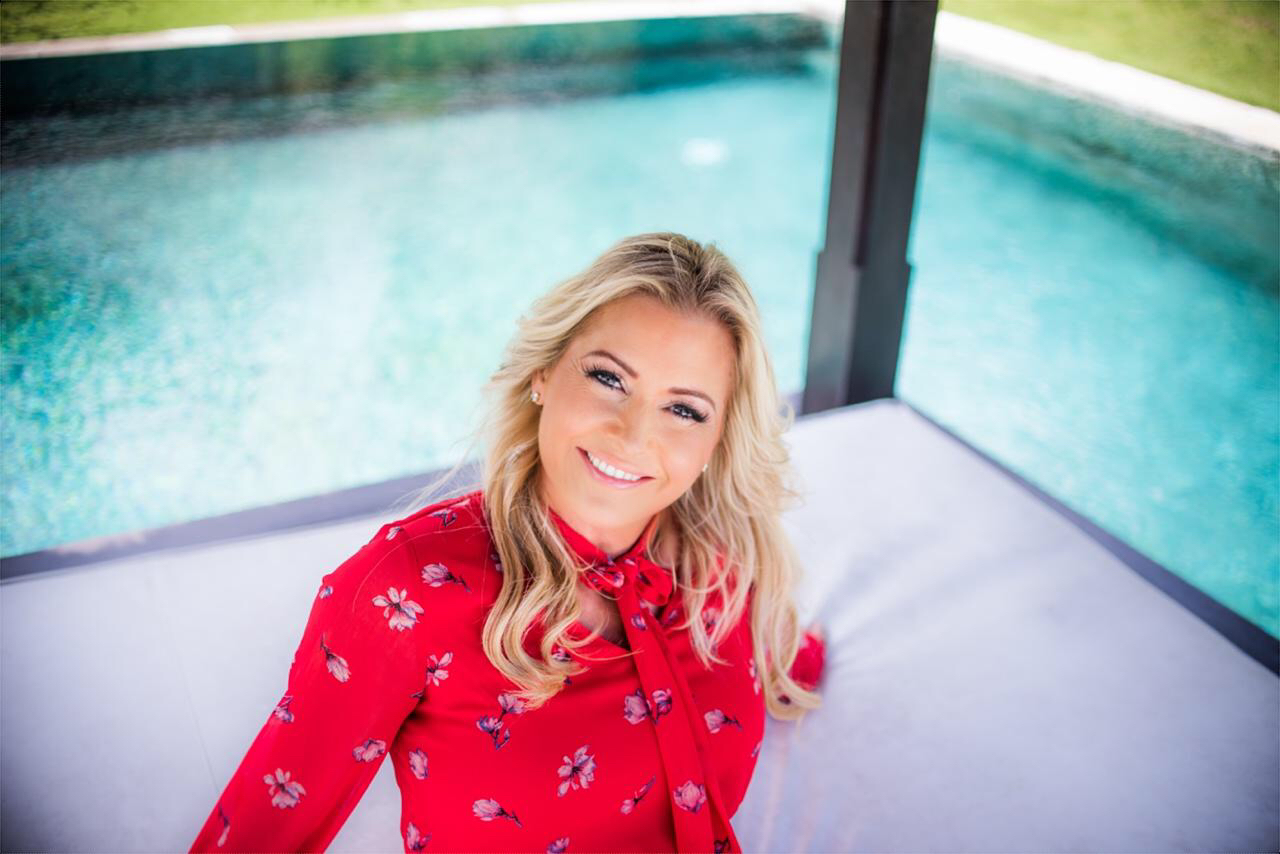 What do you fear?
Do you fear taking the next step in your life? Fear what others may think of you? Fear taking action, but also fear that the next move you make, you may regret? Fear you'll make another mistake? You lie awake at night or wake up from a deep sleep, in fear of what you may have to face the next day - in your relationships, finances or career. You're in a constant state of worry - at home, at work, with family, friends and even with your own health.

You are feeling stuck, sometimes paralyzed in fear mode. You fear moving forward and fear staying put. You know you're meant to do more with your life, but because of fear, you hold yourself back. You don't feel good enough to take the necessary steps to have the life you know you deserve. Or, what if you do try to step up in your life, how will others judge you - your parents, your friends, your family, your neighbors? "Who does she think she is? What makes her think she's so special?"

I feel your pain. I've been there too.

I lived the first 39 years of my life mostly in a state of fear. I worried about what other people thought of me. Am I good enough? Thin enough? Smart enough? Funny enough? Wealthy enough? I kept my circle of friends and my social life small so I wouldn't have to deal with the fear. I studied hard to receive my doctorate, so people would think I'm smart. I dieted and exercised super hard and competed in bodybuilding and figure competitions so people would think I looked good. I also had plastic surgery to change my body, all to look more attractive. I became a drug addict to feel more comfortable in social settings and to be the "good girlfriend" and stayed in a relationship where I was being cheated on. I overspent and went into deep credit card debt, and finally bankruptcy and foreclosure - all to show the world, it looked like I had it going on.
This is what I figured out…
That my fear came from a specific way of thinking, in my own head. If I change my thinking a particular way, it brought me the confidence and peace I always wanted. I found out that I had a choice in how I saw the world; and that after I changed my thinking, my life followed in an incredibly amazing way. And that you can love your body again, by being fit and healthy, with a simple way of eating well and exercising smart.
I own a successful chiropractic practice and just launched a new business venture. I am a mother of 5 beautiful children and became the confident mom I always wanted to be. I connected with my parents and family in ways I could never do before. I am able to love exercise and have lost weight in a healthy way - all for me and no one else. I can go to a social event and feel comfortable in my own skin.

You can be here too.

By simply following a series of thoughtful questions and understanding how your mind works, you can take control of your thoughts and your life again. You'll step into the confident and comfortable person you were always meant to be. And NOW the universe will feel your new vibration and you'll magnetically attract the life you've always wanted. The life you've always dreamed of. To live a life beyond.

Whether it's the perfect partner you attract, the social life you've craved, the perfect career, a body you're proud of, a life of financial abundance, or a life of travel and freedom.

I have a solution…

Be happy, loving, fit, confident and fearless...
FIT ZEN WOMEN
My husband, Dennis, and I have spent the last 20 years of our life creating a step-by-step system to move your thoughts from a stuck, fear-based way of thinking, to a super-rich life of happiness, fitness, and confidence. To align your mind with the divine! Did you know, that this is the YOU the world has been waiting for? The you who isn't trying to be anything but her amazing self.

By the way, the husband you want to connect more with? He's waiting for you to step out of guilt and be confident you he met? The money you've always desired? It's waiting for you too! Also, the family, friends, and neighbors? Yeah, they just really want the real you too! How amazing would it feel to attract the life you've always desired, by just being yourself-without the FEAR and GUILT!


If you don't take action, the fear and guilt will keep growing. The money will still feel like a struggle. And the untapped potential you already have within you, will never be brought to the world. How sad would that be? To never fully step into the YOU the world has been waiting to see! To never feel comfortable in your own skin. To lie in bed awake, worrying, night after night. Being woken up in a state of fear worrying about the what if's. Imagine, from today forward, you make a decision that tomorrow will be different. That you deserve to be and have whatever you desire. To be able to buy the clothes you love, to travel the world whenever you want. To have the husband and family you deserve to have and that deserves to have you - happy, loving, fit, confident and fearless.

Next week will come. Next year will come. Will you still be "stuck" and miserable? Will you still feel that life is passing you by? That everyone else has an amazing life and you're left wondering, "What's wrong with me?" Why can't I have what my heart desires?" Imagine when you can say "I love my life" and "I'm not waiting for tomorrow, next week, or even next year. My life starts now!"
60 Minute Intensive
INVESMENT:
$325
90 Days of Personal Coaching
INVESTMENT:
3 Payments x $1450 OR $4000 (Pay In Full)